Looking for a Christmas gift for the geek or near-geek in your life? These would be some of the things that I think will be popular – in the not-too-damn-pricey category.
Eye-fi Wireless Memory Card (SD cards only)
MoGo Mouse for laptops (Read a review)
InstantMusic Vinyl & Cassette Ripper
Wi-Fi Detector Shirt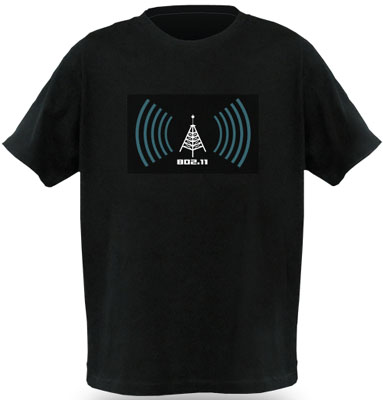 Go Green – Solio Solar Charger for cell phones, iPods, PDAs, etc.
Books – these are on my list or bedside table
Out of Our Minds: Learning to be Creative, by Ken Robinson
Stumbling on Happiness, by Daniel Gilbert
Copyrights and Copywrongs: The Rise of Intellectual Property
and How it Threatens Creativity, by Siva Vaidhyanathan
Wikinomics: How Mass Collaboration Changes Everything, by Don Tapscott and Anthony D. Williams
Smart Mobs
: The Next Social Revolution, by Howard Rheingold